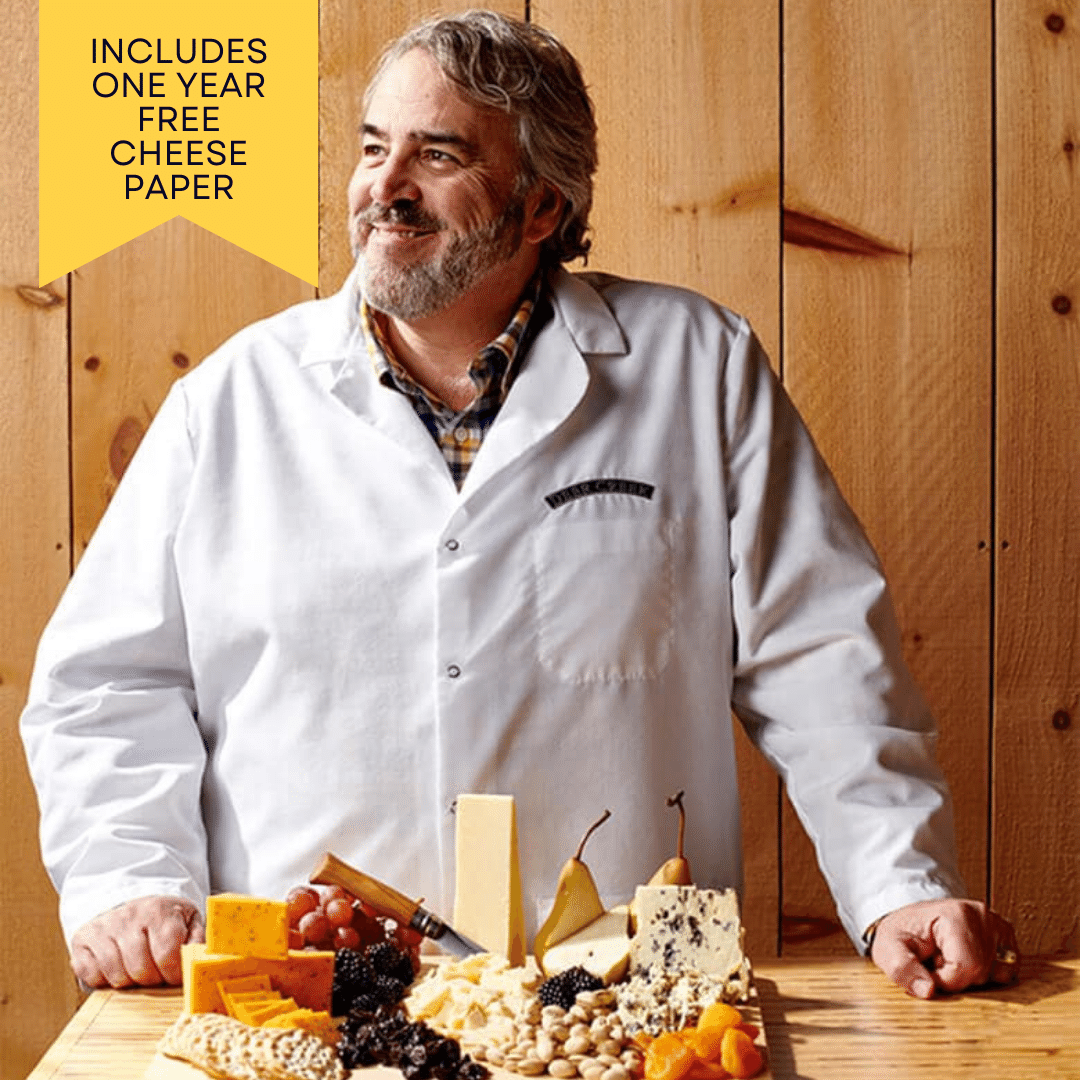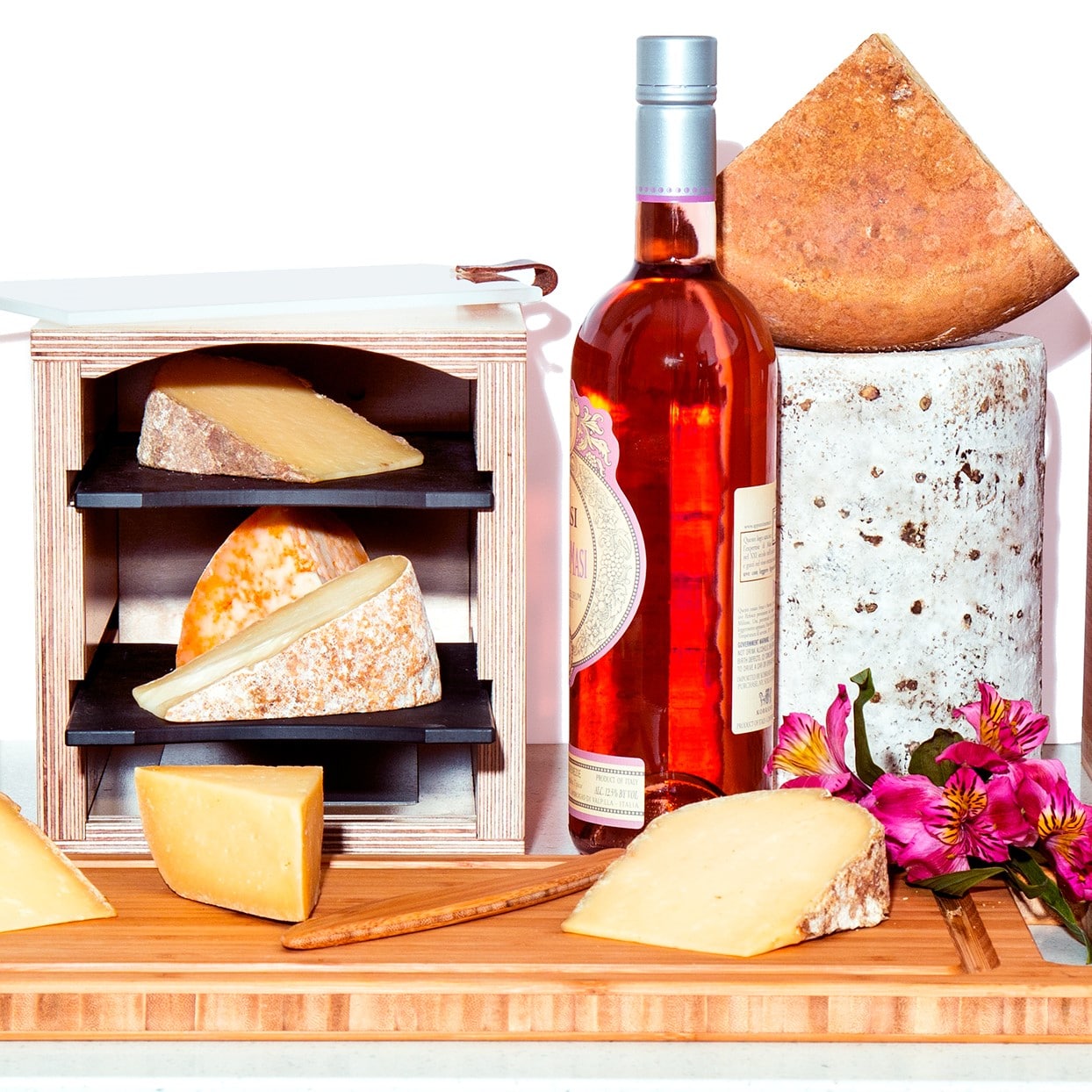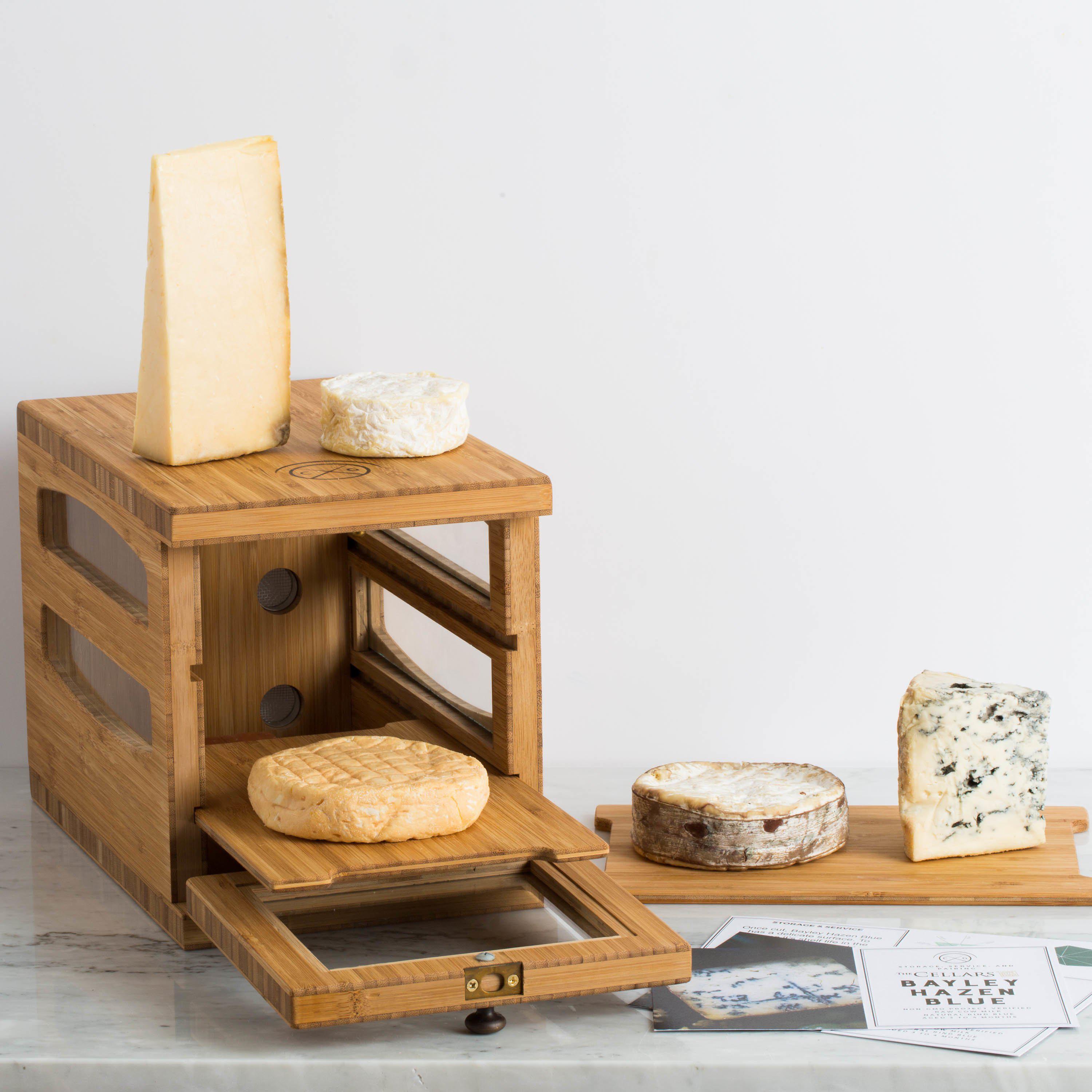 Meet the Makers Quarterly Cheese Subscription
star star star star star_half
4.8 Stars out of 84 reviews
Take a deep dive into American artisan cheesemakers four times a year with this unique and immersive subscription for the cheese connoisseur. The beauty of this quarterly subscription?  You get to meet the maker on Zoom!
Order by Thursday, November 9th to receive the November 2023 Quarterly Subscription box.
Meet the Makers Quarterly Cheese Subscription
Full Description
We've curated a quarterly cheese subscription, so you can continue to be delighted year-round with unique, and interesting American artisan cheeses. Each quarter, we will highlight a different American cheesemaker, complete with digital literature on tasting, serving, pairing and storing your cheeses. You will also receive a Zoom link along with each shipment inviting you to meet the Cheesemaker. Our mission is to educate as well as provide a selection of delicious cheeses that are perfectly stored in your Grotto for weeks and months so you will always have just the right selection to share and enjoy with good company.
The quarterly cheese selection fits best in a Grotto Classico or Grotto Fresco.
Cheese Styles Included
• Bloomy Rind, Washed Rind, Natural Rind, Waxed Rind, Blue, Smoked, Herbed, Spiced, Cow Cheese, Sheep Cheese, Goat Cheese
• The subscription includes two to four cheeses (approximately 1.5 to 2 pounds total, depending on the price of the cheese featured) per shipment. The cheeses shipped are selected at optimal ripeness best enjoyed within 2 to 3 weeks of delivery.
• One healthy serving of cheese is anywhere from 2 to 4 ounces, depending on your appetite. This package is great for 8 to 16 servings over weeks of enjoyment.
• With each quarterly shipment, you will receive digital literature with information on the cheeses, as well as an email invite to a live Zoom session with the Cheesemaker.
November's Cheese Box
Four Seasonal, Limited-Run Fall & Winter Cheeses
World Cheese Award Winner
Jasper Hill Farm excels at creating cheeses for the perfect fall and winter gathering. Their cheeses are inspired by seasonality, and they continue to release limited-runs during the year. We'll showcase 4 different cheese styles that highlight this diversity and seasonality.
Meet the Cheesemaker
Photo courtesy of Jasper Hill Farm
It all began when brothers Andy and Mateo, along with their wives, Victoria and Angie, pooled their life savings and bought a rocky hillside farm in Vermont's subarctic climate zone near the Canadian border. What made the Northeast Kingdom region special to them was the sleepy village of Greensboro with its sparkling, secluded Caspian Lake - where their family had found summer respite for more than 100 years. 
Greensboro's sparse population and rural locale held few opportunities for conventional career paths. The old dairy barn they found themselves with hadn't seen cows for nearly 40 years. About a third of the farms in town sold their cows in 1998; the same year that the Kehlers bought what locals referred to as "the old Jasper Hill farm."
Their successful cheesemaking journey all started with their signature cheese, Cabot Clothbound cheddar, an award-winning collaboration with Cabot Creamery.
The Kehlers and their growing network of collaborators look forward to an ever more diverse and thriving agricultural tradition in the Northeast Kingdom - one that creates a regional identity for the product developed to suit our region, culture, and ambitions for a sustainable future.
Meet them on Zoom! Date and time TBD! AN email recording will be sent for those who cannot attend!
How the Subscription Works
• Once signed up, you can easily manage your subscription frequency and contents via our amazing portal. You can also always email us at info@cheesegrotto.com if you need help and we'll respond within 3 business days.
• This is a Recurring Subscription that will continue unless otherwise canceled.
• Your card will be charged the Thursday before the order is shipped.
• Option to pause, skip, or cancel any time.
Shipping
• Your recurring shipping charge per order is based on your zip code location.
• Our Meet the Maker Subscription ships on a fixed yearly schedule.  This allows everyone to meet the cheesemaker at the same time on Zoom while enjoying their cheeses!
1. November 13th, 2023
2. December 11th, 2023
3. March 11th, 2024
4. July 11th, 2024
• Please visit our shipping policy page for additional questions.
Allergies
Please fill in your allergies so we can be sure to sub a cheese if needed.
Downloadable Gift Card
Need a gift card you can email or print?
We got you! Download this gift card and share with the lucky gift recipient! The size of the card is 5.5 inches by 4.5 inches so it can be formatted on a full-sized printer paper, or can be formatted to print double-sided!
What is Artisan Cheese?
Artisan Cheese - According to the American Cheese Society, "artisan or artisanal implies that a cheese is produced primarily by hand, in small batches, with particular attention paid to the tradition of the cheesemaker's art, and thus using as little mechanization as possible in the production of the cheese."

Over the past decade, the American Artisan cheese industry has been recognized internationally for its quality and integrity. Small to medium-scale artisan cheesemakers have a core set of values - high-quality milk makes incredible cheese, and high quality land and animal management makes for incredible milk. In our current industrial agriculture system, committing to these core values requires long hours of hard work and an acute attention to detail.

This subscription directly supports American Artisan Cheesemakers, and the continual diversification of our food system.
The Cheese Grotto is fantastic - it keeps my blocks of cheese fresher for longer periods of time, unwrapped in all their glory.
It really does extend the life of cheese over time. Aside from the functionality, the Cheese Grotto looks great and is easy to maintain.
The Cheese Grotto is a must have for anyone who loves cheese. Looks stunning and keeps all of your cheeses in perfect condition.
Good Subscription Agency