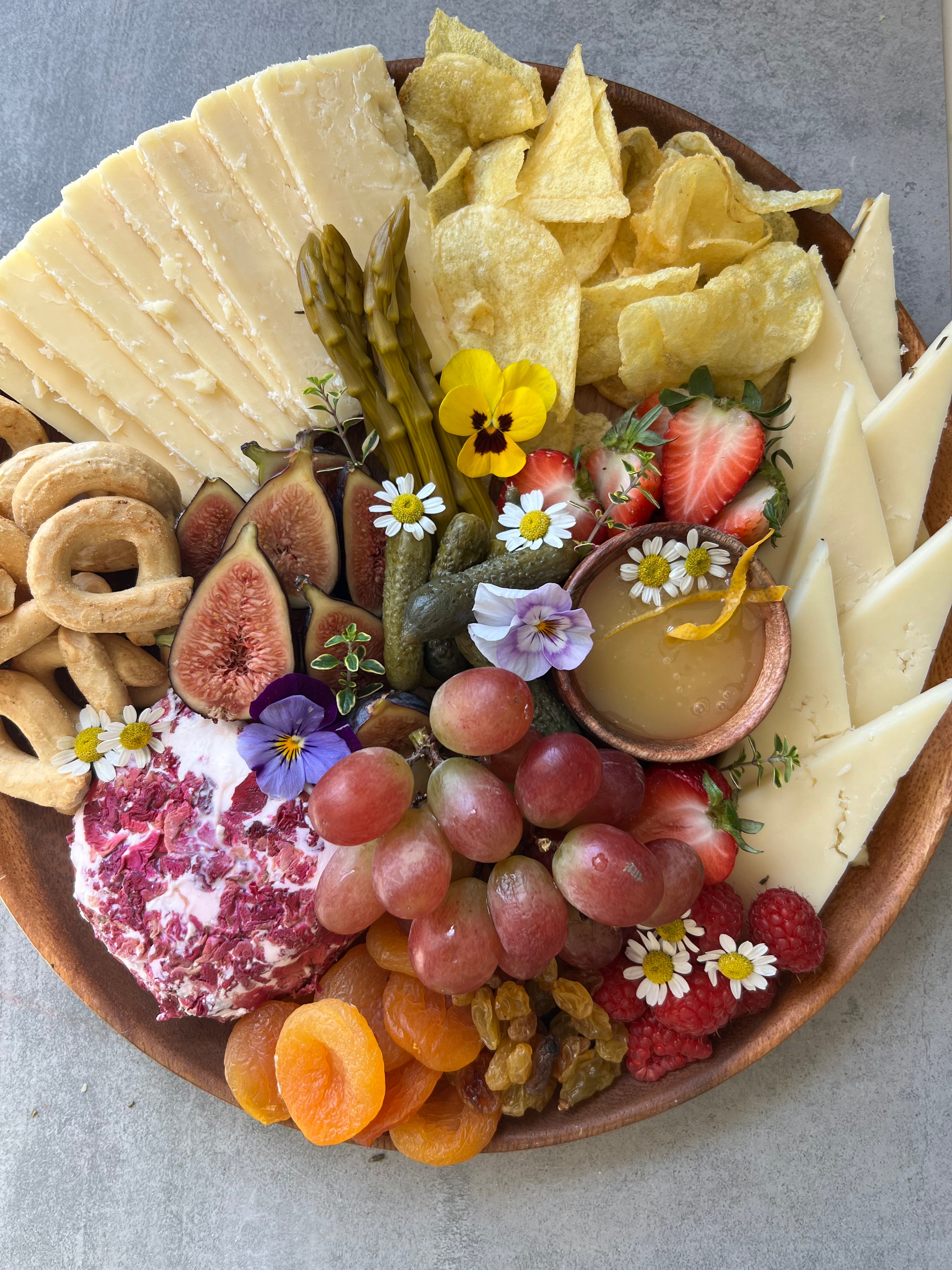 Three Pairings & Crackers Add-On | Add Expert Pairings to Your Subscription
star star star star star_half
4.8 Stars out of 84 reviews
Interested in trying this month's expertly curated pairings and crackers?  Add three pairings and crackers.  The pairings are usually one cured meat, one preserve, and nuts, but we don't limit our selections to these three as we pursue the best pairings possible.
This is a one-time add-on and is not a recurring upgrade.  If you'd like to receive the pairings crackers each month, please reach out to info@cheesegrotto.com and we can manually do this recurring upgrade.

Please Note: if you have dietary restrictions (vegetarian, nut-free, gluten-free) you will need to email us at info@cheesegrotto.com about your add-on.  Our pairings and crackers rotate every month and the subscription portal does not allow you to specify these needs. Thank you!
Three Pairings & Crackers Add-On | Add Expert Pairings to Your Subscription
Long Description
Try our pairings and crackers in your next monthly cheese subscription delivery.

Shipping
• Your shipping charge is based on your zip code location.
• We ship every Monday. To be included in the following week's shipment, please place order by the Thursday prior.
• Please visit our shipping policy page for additional questions.
About the Producer
We work with food artisans all over the country and the world to curate the best pairings for you.
Serving Suggestions
The perfect accompaniments to your monthly delivery of three cheeses and crackers.
Ingredients
Ingredients are rotating and curated by our expert cheesemongers. Please reach out to info@cheesegrotto.com with specific dietary concerns.
The Cheese Grotto is fantastic - it keeps my blocks of cheese fresher for longer periods of time, unwrapped in all their glory.
It really does extend the life of cheese over time. Aside from the functionality, the Cheese Grotto looks great and is easy to maintain.
The Cheese Grotto is a must have for anyone who loves cheese. Looks stunning and keeps all of your cheeses in perfect condition.
Good Subscription Agency