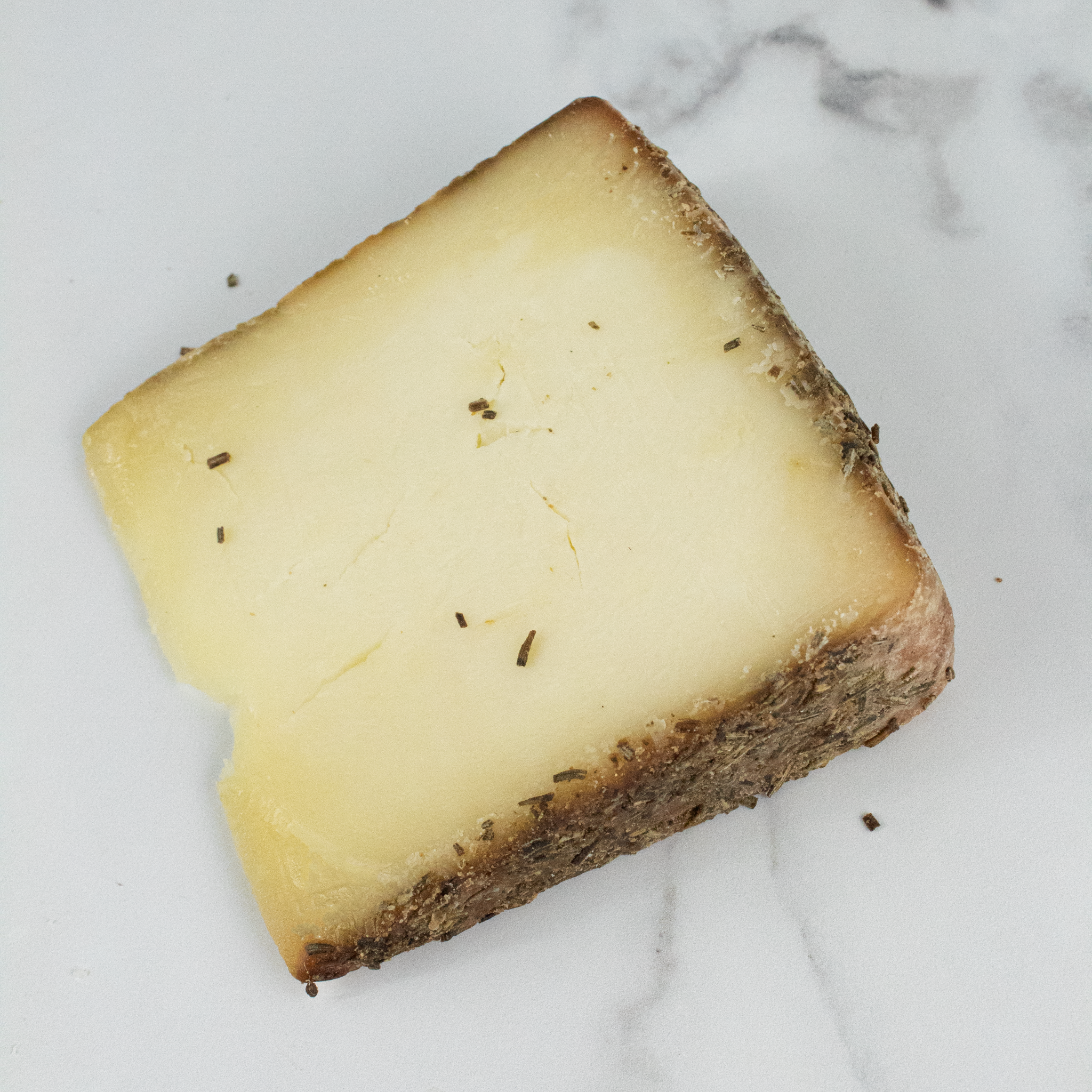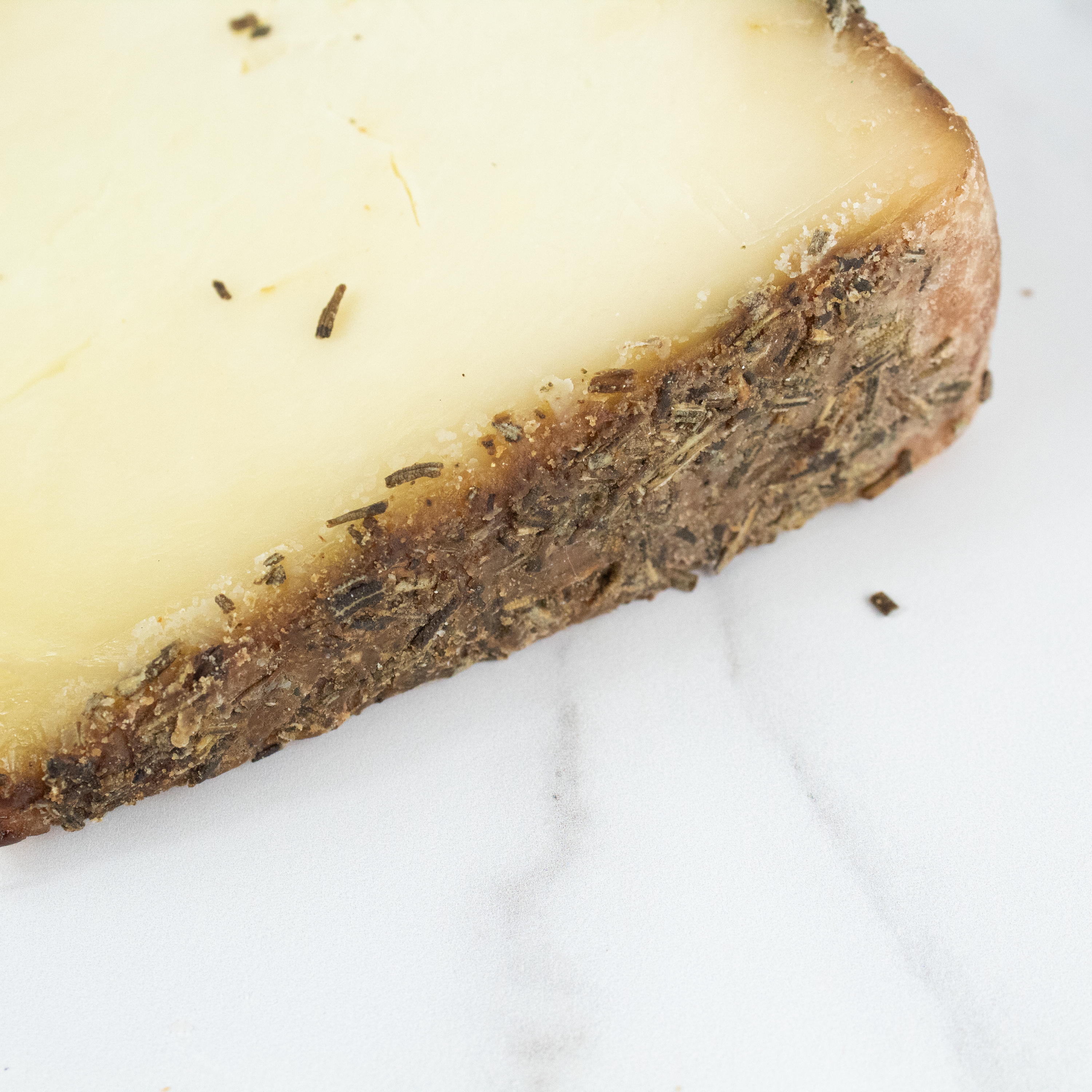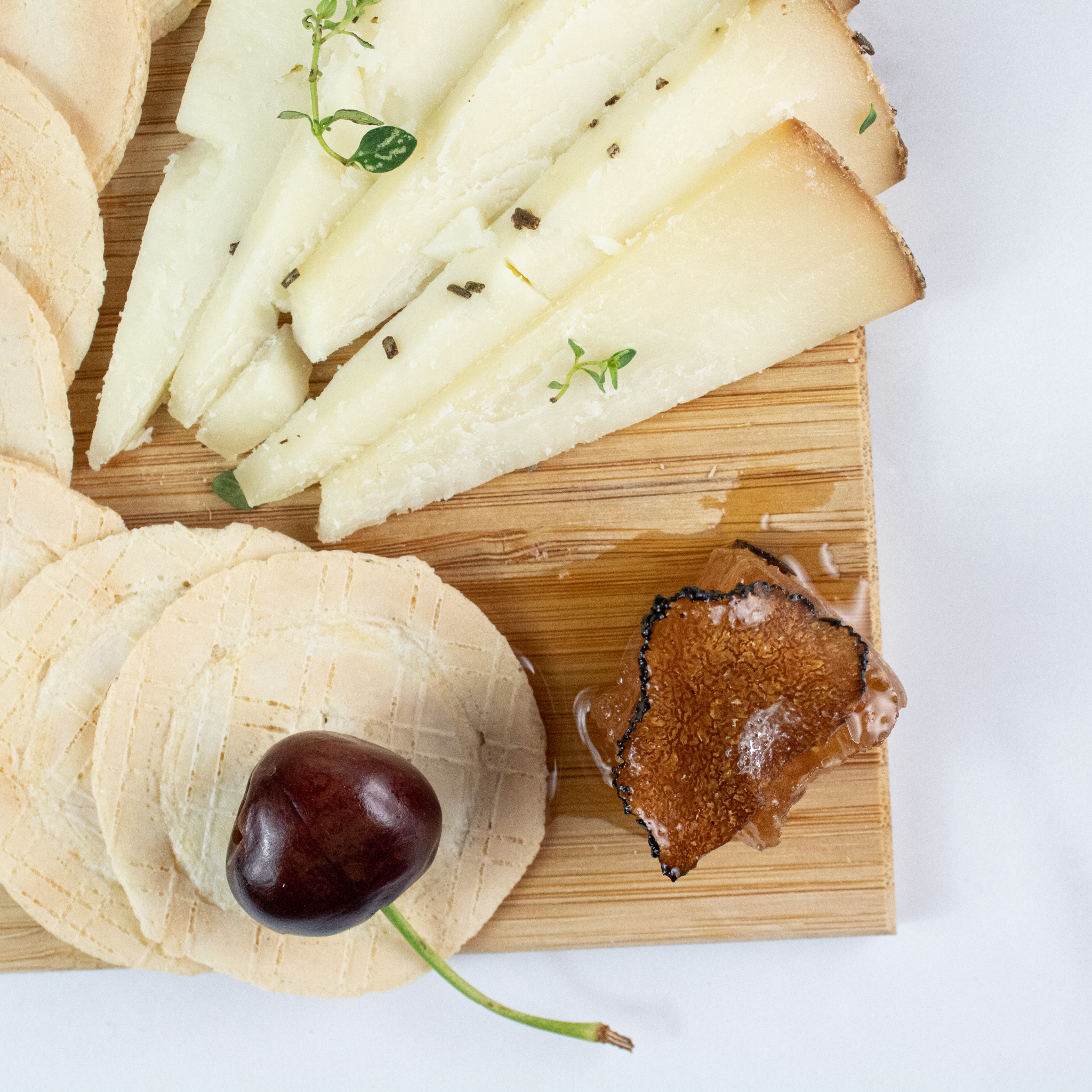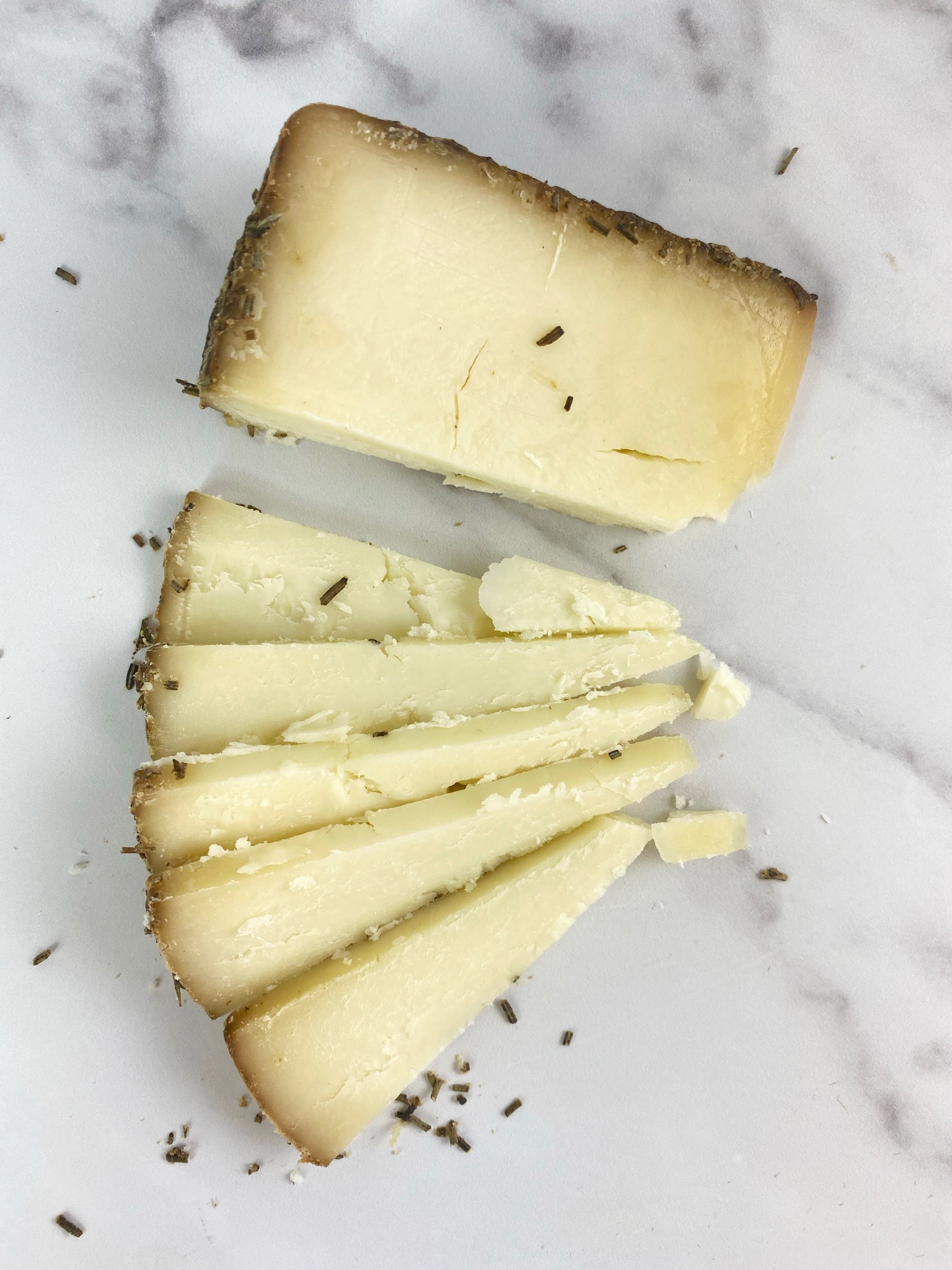 Goat Rodeo | Wild Rosemary
star star star star star_half
4.8 Stars out of 84 reviews
Wild Rosemary is an artisan mixed-milk cheese hand pressed with freshly dried rosemary and extra virgin olive oil.  It is aromatic, smooth, and brimming with flavor.
Order by Thursday to ship Monday every week.
Goat Rodeo | Wild Rosemary
Long Description
The newest member of the Goat Rodeo corral, Wild Rosemary is a soft, supple beauty with an adventurous spirit. This artisanal mixed milk cheese is made from rich farm fresh milk and hand pressed with freshly dried rosemary and extra virgin olive oil. Aromatic, smooth, and brimming with herbal flavor, Wild Rosemary is as natural a fit on your finest cheese plate as in your Tuesday quiche.
Shipping
• Your shipping charge is based on your zip code location.
• We ship every Monday. To be included in the following week's shipment, please place order by the Thursday prior.
• Please visit our shipping policy page for additional questions.
About the Producer
Goat Rodeo Farm & Dairy is a 130 acre family owned farm located near Pittsburgh, PA. The farm has a herd of more than 100 Alpine and Nubian dairy goats and make a variety of fresh and aged goat cheeses using traditional techniques for artisan cheese production.
Serving Suggestions
Pairs well with black truffle honey, Marcona almonds, speck, and green olives.

Think Spanish with beverage pairings: Cava, Tempranillo, even a Basque cider.

Facts
Location: Allison Park, PA
Rennet Type: Vegetarian
Farmstead/Specialty/Artisan: Farmstead
Age: 2-4 months
Milk: Pasteurized Cow and Goat Milk
The Cheese Grotto is fantastic - it keeps my blocks of cheese fresher for longer periods of time, unwrapped in all their glory.
It really does extend the life of cheese over time. Aside from the functionality, the Cheese Grotto looks great and is easy to maintain.
The Cheese Grotto is a must have for anyone who loves cheese. Looks stunning and keeps all of your cheeses in perfect condition.
Good Subscription Agency