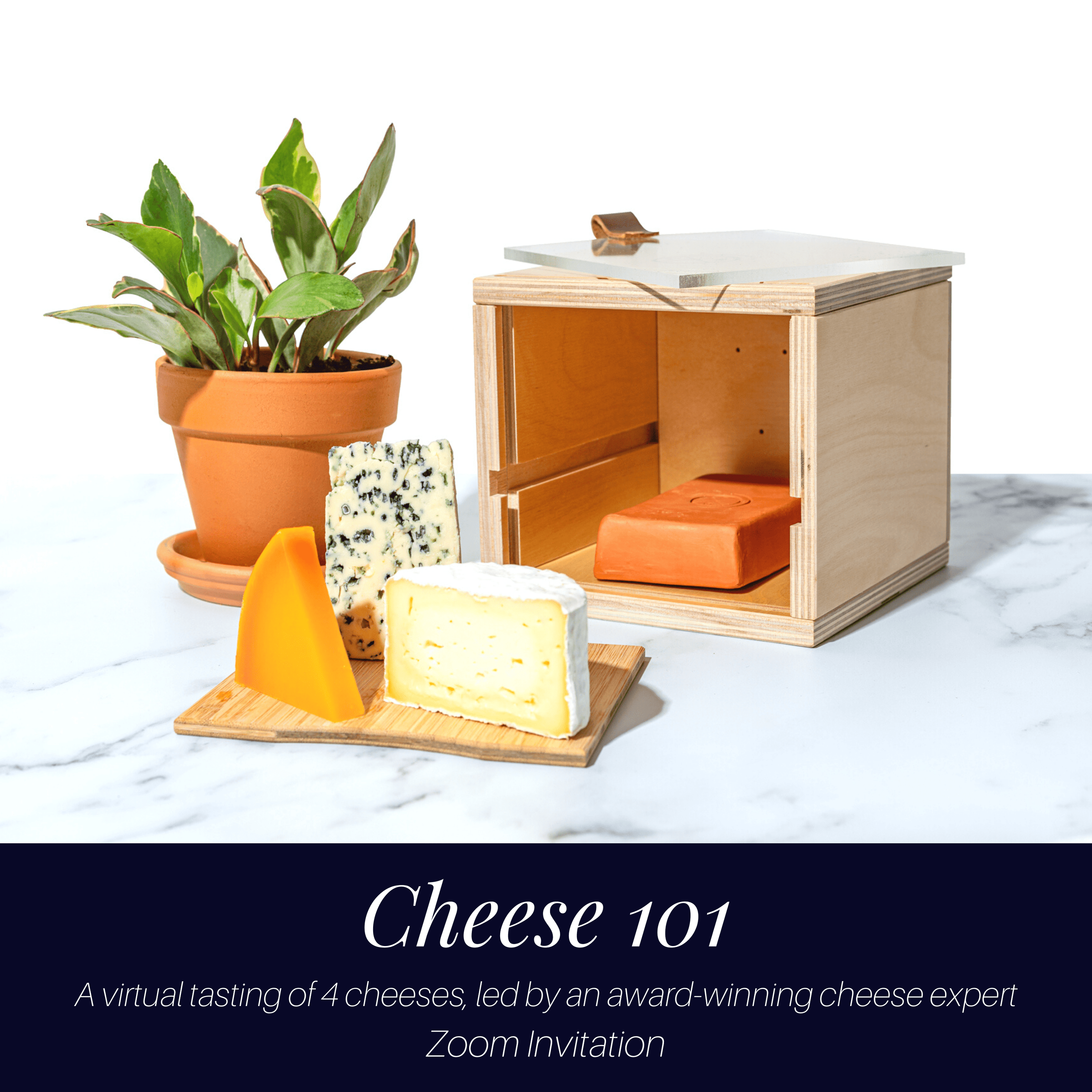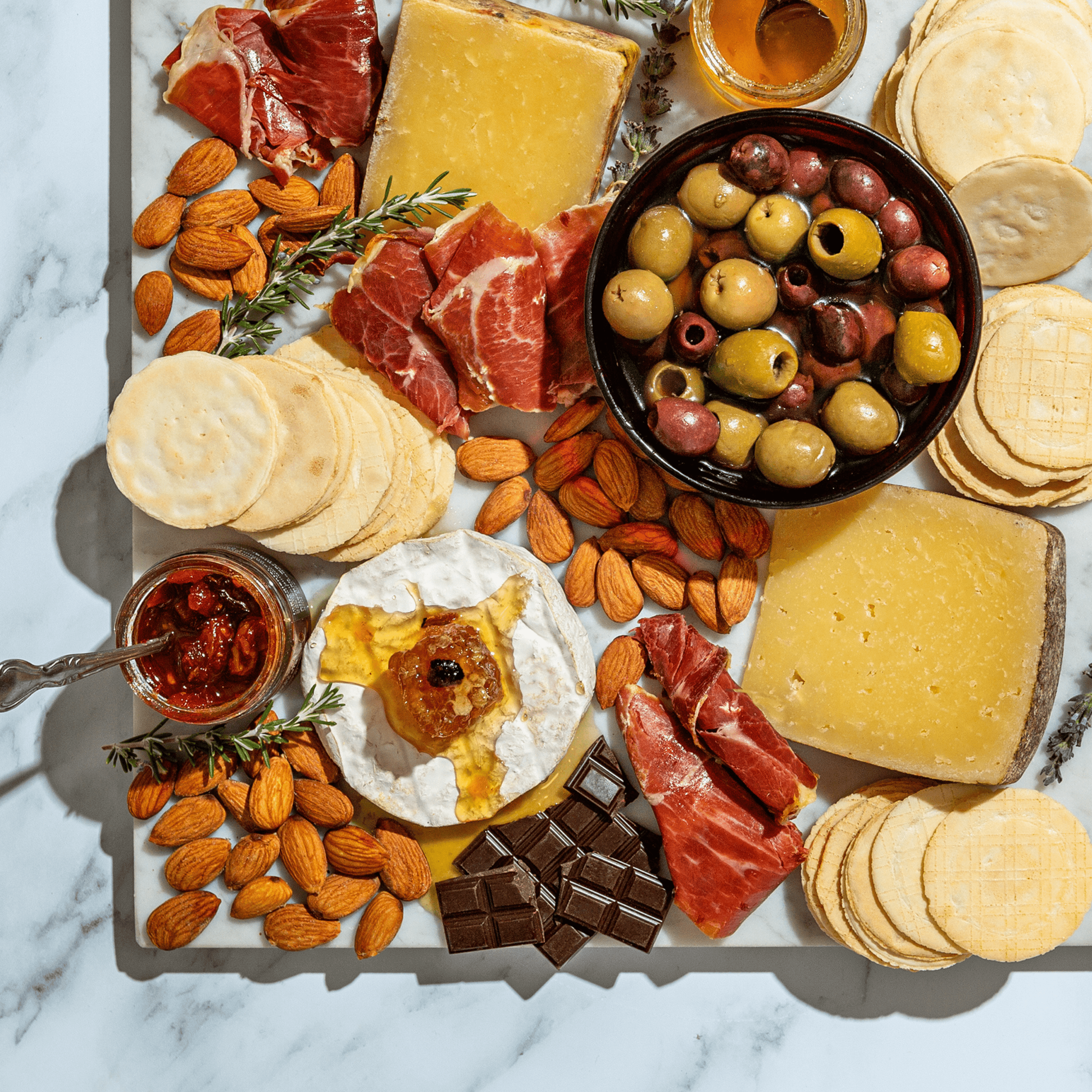 Cheese 101 Virtual Tasting
Four Artisan Cheeses & Crackers, plus a Live Virtual Tasting Class.
Orders for the January Zoom Class must be placed by January 14th, 2023 for items to arrive on time for the virtual tasting 
Cheese 101 Virtual Tasting
Long Description
This virtual event is for the cheese lover with a hankering to learn more about the world of cheese! Together, we'll taste 4 different categories of specialty cheese (Bloomy Rind, Washed Rind, Waxed Rind, and Blue) and we'll discuss the fundamentals on how each style is made and aged to perfection for your enjoyment. We'll also send along recommended beverage and accompaniment pairings for the special day!

With your purchase of the four cheese & crackers kit, you will receive a Zoom invitation to join our Live Virtual Tasting, hosted by Jessica Sennett the founder of Cheese Grotto.

Product Details

The Tasting will include:

-Four specialty cheeses at 4oz each, and crackers (Serves up to 4 people for a tasting session)
-Private Zoom link for the Live Tasting Event (Recording will be emailed post-event)
-Digital tasting literature on the pairings and recommended accompaniments for your cheese board.
-Digital tasting workbook

More about Cheese Grotto

Cheese Grotto is an internationally award-winning home cheese storage solution that keeps cheese fresher for longer. Along manufacturing their Cheese Grottos in small production runs in the Catskills in New York, Cheese Grotto sells hundreds of cheeses from American artisan cheesemakers through their cheese subscription and virtual tasting programs.
Shipping Info
Cheese kits will ship the Monday prior to each class date
Contact
Have questions about your order? Please reach out at info@cheesegrotto.com
The Cheese Grotto is fantastic - it keeps my blocks of cheese fresher for longer periods of time, unwrapped in all their glory.
It really does extend the life of cheese over time. Aside from the functionality, the Cheese Grotto looks great and is easy to maintain.
The Cheese Grotto is a must have for anyone who loves cheese. Looks stunning and keeps all of your cheeses in perfect condition.
Good Subscription Agency