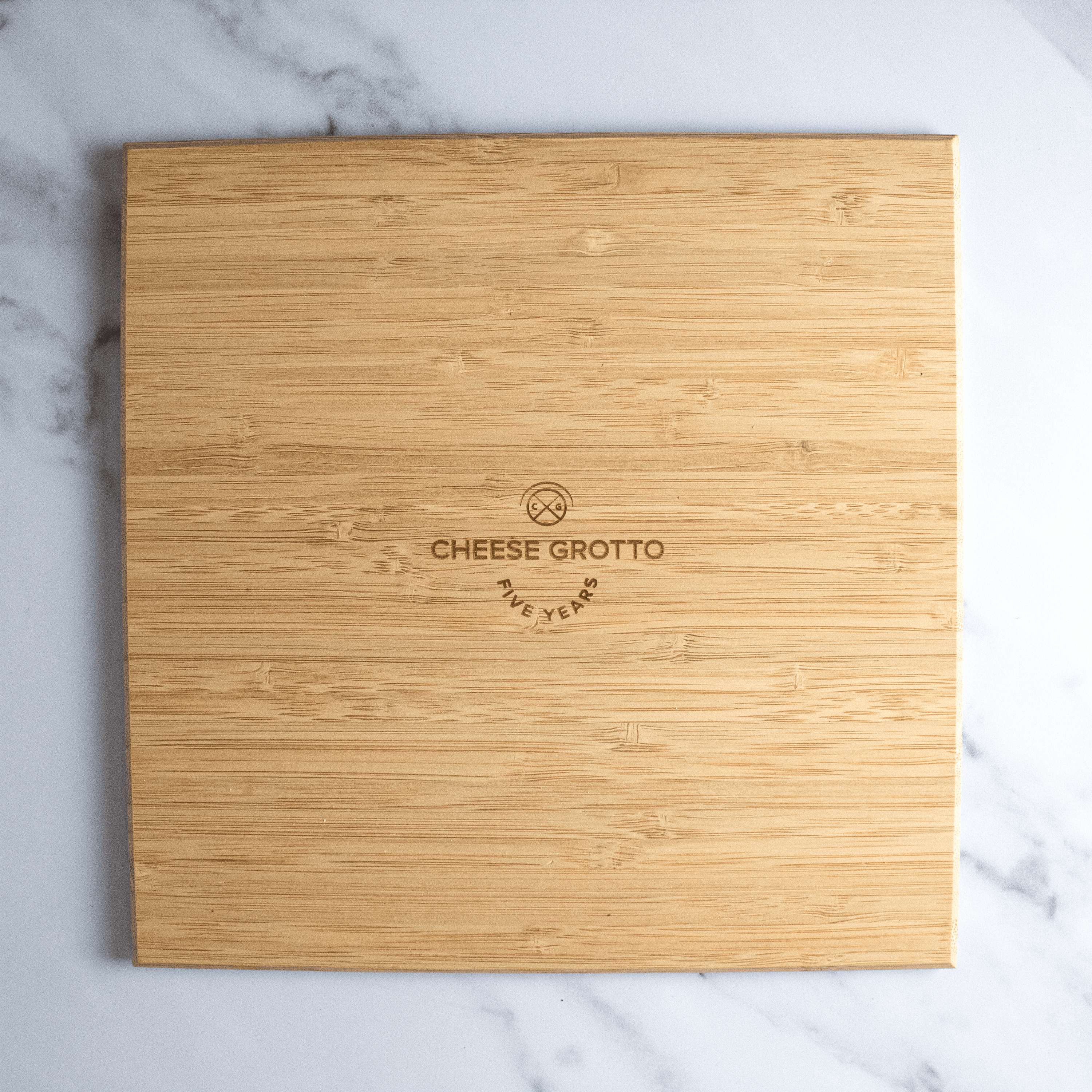 Square Bamboo Cheese Board | Cheese Grotto
A petite, square bamboo cheese board that fits perfectly into that cheese box you are building.

Square Bamboo Cheese Board | Cheese Grotto
Long Description
-One Bamboo Cheese Board
-Certified sustainable by FSC
-Architecturally handsome and unique
-8 inches by 8 inches with a 0.25 inch thickness
-Materials designed for durability
-Hand wash shelves with extremely hot water and a splash of distilled white vinegar
-Allow the Grotto shelves to air dry between uses
-For maintenance of the bamboo shelves, a monthly application of mineral oil is recommended.

Shipping Info
- Your shipping charge is based on your zip code location.

-We ship every Monday and Tuesday. To be included in the following week's shipment, please place order by the Thursday prior.

-Please visit our shipping policy page for additional questions.
Contact
Have questions about your order? Please reach out at info@cheesegrotto.com
The Cheese Grotto is fantastic - it keeps my blocks of cheese fresher for longer periods of time, unwrapped in all their glory.
It really does extend the life of cheese over time. Aside from the functionality, the Cheese Grotto looks great and is easy to maintain.
The Cheese Grotto is a must have for anyone who loves cheese. Looks stunning and keeps all of your cheeses in perfect condition.
Good Subscription Agency