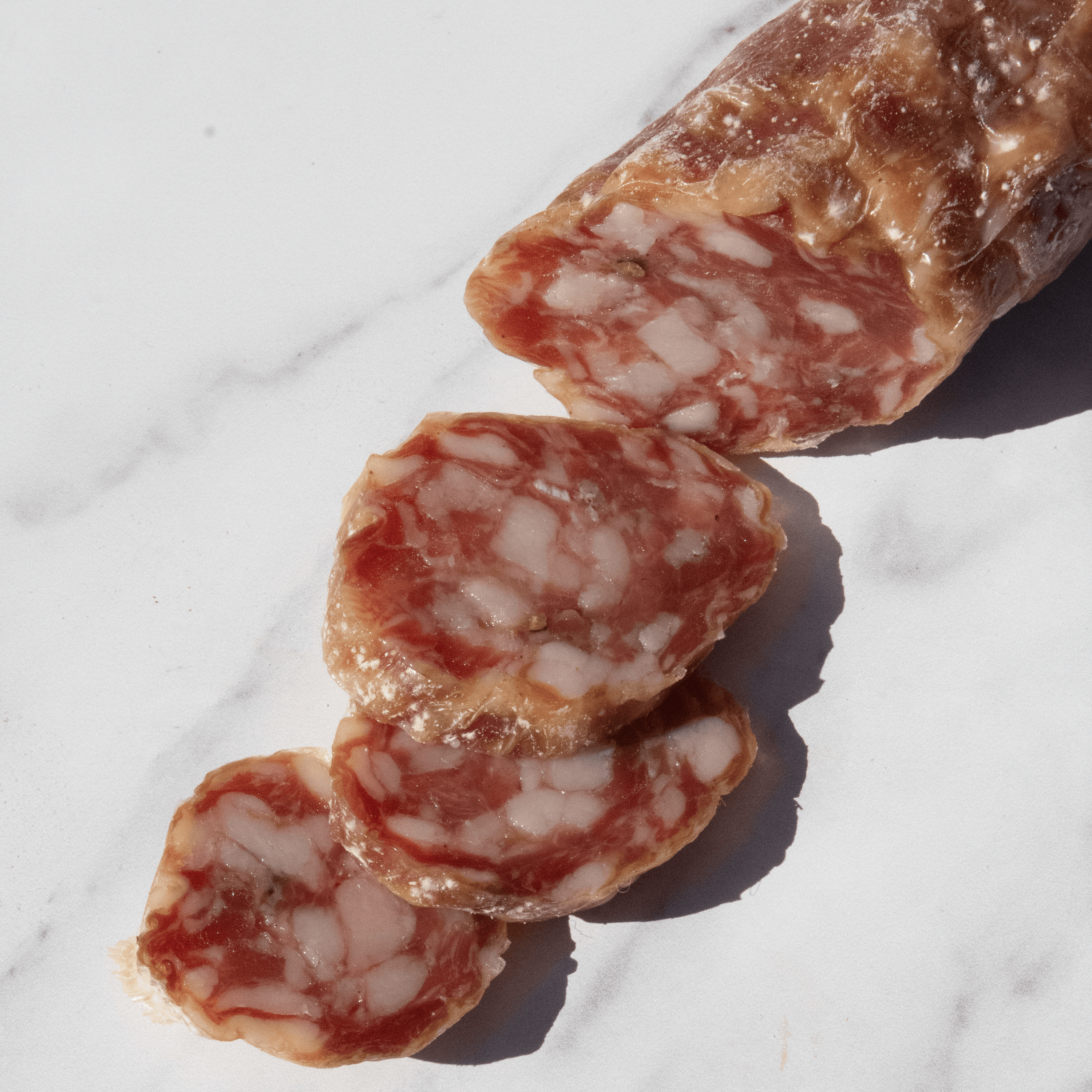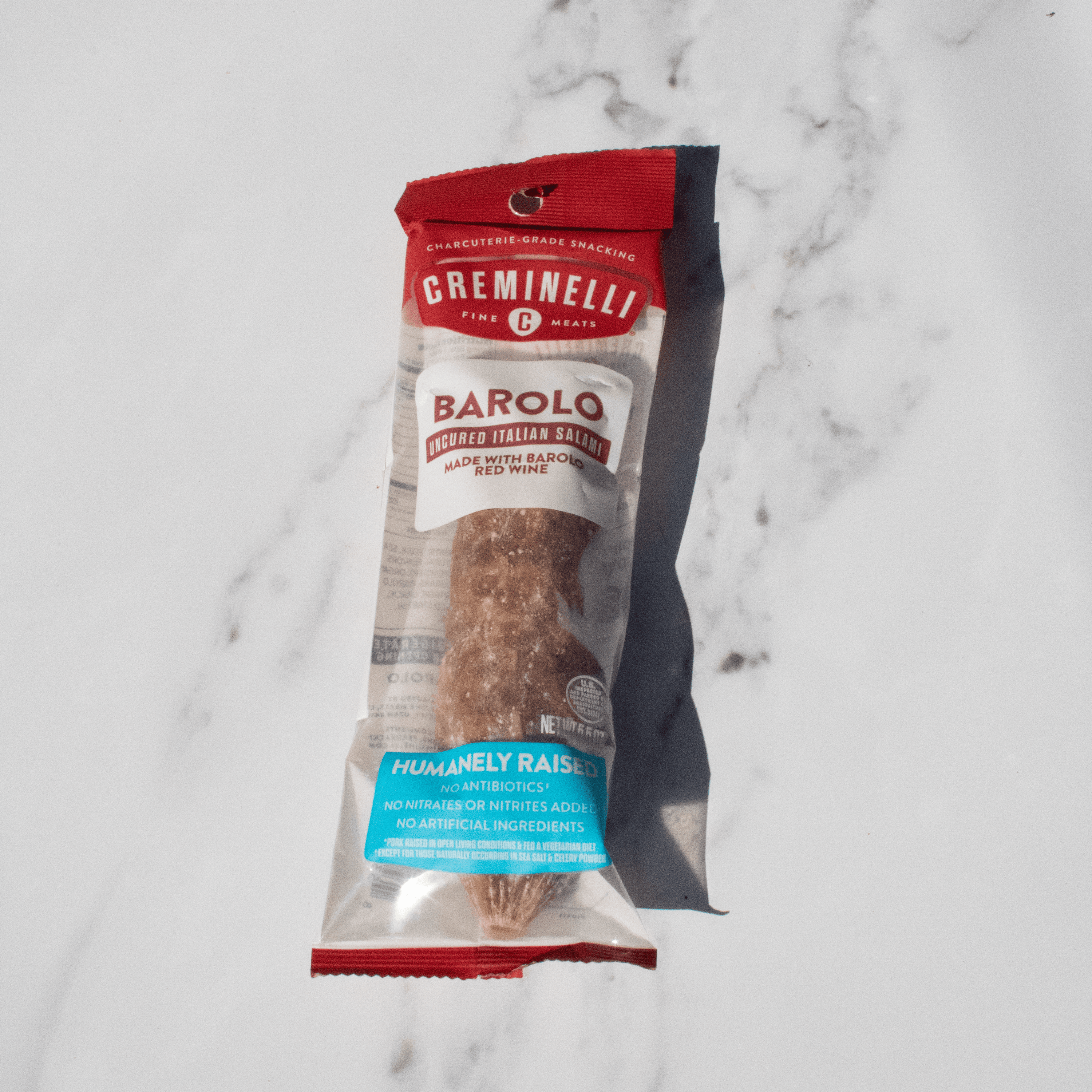 Creminelli Fine Meats | Barolo Salami, 5.5 oz
star star star star star_half
4.8 Stars out of 84 reviews
Winner of the Good Food Awards in 2011, the Barolo Salami remains one of Creminelli's best sellers year after year.
Creminelli Fine Meats | Barolo Salami, 5.5 oz
Long Description
Barolo is known as the King of Red Wine and is a product of Founder Cristiano Creminelli's region in Northern Italy. This recipe is long-standing from his family's salumificio in Biella and was a staple in the lunch box he would pack for school. Winner of the Good Food Awards in 2011, the Barolo remains one of their best sellers year after year.
Shipping
• Your shipping charge is based on your zip code location.
• We ship every Monday. To be included in the following week's shipment, please place order by the Thursday prior.
• Please visit our shipping policy page for additional questions.
About the Producer
For centuries the Creminelli family has passed down the tradition of crafting artisan salami in and around Biella, Italy.

In 2006 Cristiano partnered with Chris and Jared to start Creminelli Fine Meats in Utah. Combining traditional techniques with a modern aesthetic, they introduced American fans to new flavors and products.
Serving Suggestions
Pairs well with fresh and aged goat cheeses and pecorinos, and a dry Rosé.
Ingredients
Pork, sea salt, natural flavors (celery powder), organic spices, sugars, barolo wine, organic garlic, starter cultures (in collagen casing)
The Cheese Grotto is fantastic - it keeps my blocks of cheese fresher for longer periods of time, unwrapped in all their glory.
It really does extend the life of cheese over time. Aside from the functionality, the Cheese Grotto looks great and is easy to maintain.
The Cheese Grotto is a must have for anyone who loves cheese. Looks stunning and keeps all of your cheeses in perfect condition.
Good Subscription Agency