Monthly Cheese Subscription
star star star star star_half
4.8 Stars out of 91 reviews
Receive a curated, rotating selection of 3 American artisan cheeses each month (about 1.5 pounds), with the option to add pairings and crackers. For December's box, we have just what you'll need for your holiday get-togethers, including our exclusive Herbes de Lucy Brie* (Recently Featured in The New York Times!), a savory, crystalline Cheddar, and a very creamy Blue cheese infused with juniper berries. For the full experience, add "pairings" to your order which include Prosciutto, Tangerine Spread, Ginger Biscuits, and Cooked Chestnuts. Wonderful with a Sparkling Brut!
* Each box includes a baked brie recipe for Herbes de Lucy
Order by Thursday to ship Monday every week.
Monthly Cheese Subscription
Subscription Details
Finally!  An award-winning cheese subscription fully customizable to your cheese preferences and allergies.  We'll curate an extraordinary, rotating selection of three American artisan cheeses per month (approx 1.5 pounds), with the option to add pairings and crackers.
By letting our experts select the cheeses in each delivery, you'll expand your palate, discover new favorites, and experience the best that American artisan cheesemakers have to offer. There are hundreds of artisan cheese producers in the United States and thousands of wheels to try.
Here's a pro tip for diving into our cheese subscription: Challenge yourself to try new cheeses and expand your palate! You may not have enjoyed goat cheese or funky cheeses like blues and washed rinds in the past, but you just might find some you love in your next subscription box.

With each shipment, we'll email a custom digital tasting guide with tips for creating the perfect food and beverage pairings with your selections. You'll also receive a printable and editable tasting journal you can use to take notes on each cheese.
Cheese Styles Included
• Bloomy rind, Washed rind, Natural rind, Waxed rind, Blue, Smoked, Herbed, Spiced, Cow cheese, Sheep cheese, Goat cheese (unless otherwise requested in our preferences section)
• What are funky cheeses? We call blue cheeses and washed rind cheeses "funky cheeses" because they are stronger in flavor and aroma.  
• What are flavored cheeses? We call cheeses infused with herbs, spices, and smoke "flavored cheeses" because the interior or exterior of the cheese has added flavor.
• The subscription includes three cheeses (1.5 pounds total) per shipment. The cheeses shipped are selected at optimal ripeness and best enjoyed within 2 to 3 weeks of delivery.
• One serving of cheese is anywhere from 2 to 4 ounces, depending on your appetite. This package is great for 6 to 12 servings over weeks of enjoyment.
December's Holiday-Themed Box
Cheese Grotto x Redhead Creamery Holiday Exclusive Herbes de Lucy Brie, 6oz
What do you get when you take the iconic Little Lucy Brie from Redhead Creamery and infuse it with Herbes de Provence?  The most holiday-appropriate cheese around!  Introducing our exclusive collaboration with Redhead Creamery, a sustainable dairy and cheesemaker based in Minnesota.  Their uniquely tall, small format brie-style cheese is given a savory, herbaceous kick by the addition of an Herbes de Provence blend.  When young, the brie is dense, bright, with notes of white mushroom andcrème fraîche.  When ripe, the umami, vegetal notes come to life and the paste becomes oozy and spreadable, perfect for a baguette.  Looking for brie to use for your favorite baked brie recipe?  We'll include a recipe card for it with your purchase!
Goot Essa Mountain Valley Sharp Cheddar, 8oz
The Mountain Valley Sharp Cheddar is Goot Essa's signature, traditional cheese.  This is an all-natural raw cow milk farmstead cheddar which we age for 3 years to develop the nuttiness and creamy taste which gourmet cheese lovers really appreciate. Israel, their renowned cheese maker, has spent years developing the complex flavor typical of the original German-Swiss artisanal recipe taken directly from our Amish heritage.  This cheese is a completely hand-made white cheddar with a well-rounded sharpness and a deep cheddar flavor.  This is also a versatile cheese that melts well for recipes that call for cheddar cheese and is a terrific base in fondues. Great as either an appetizer or as a dessert, Mountain Valley Sharp Cheddar also works well on charcuterie boards.
Constant quality control ensures that the taste is the same batch after batch.  After careful salting and pressing in 40-lb blocks, they age the cheese in our cold room until the cheese reaches the peak of flavor.
The milk for this cheese is produced on the Esh family farm located in the Nittany Valley of central Pennsylvania.  The Eshes are proud of both their farmstead and the care that they give each individual animal. A large emphasis is put on cow comfort and providing a natural environment for the cows.
Deer Creek Blue Jay Quintuple Creme Blue Cheese with Juniper Berries, 8oz
Made using a recipe in which five ten-gallon cans of cream are added to each vat, The Blue Jay is rich in texture with strong buttery notes. We then crush juniper berries to release their perfume and infuse them throughout to complement the Blue strain's unique botanical essence. The result is a bold, yet utterly creamy Blue with a delicately piney bouquet that blooms in your mouth. While The Blue Jay is wonderful with any of our suggested pairings, try it melted on a New York Strip for a truly decadent meal.
The pairings
Add our December pairings to your order for the ultimate holiday spread! Pop that bubbly!
Effie's Ginger Biscuits
Matiz Coooked Spanish Chestnuts
La Quercia Prosciutto Americano
Dalmatia Tangerine Spread
If you have a gluten allergy, we will substitute gluten-free crackers.
If you have a nut allergy, we will replace the nuts with other tasty olives.
If you are a vegetarian we will replace with another cheese.
A Peek into Next Month's Cheese Box
Ships December 11th, 2023
An exclusive holiday cheese from Cheese Grotto, a baked brie recipe, seasonal pairings like chestnuts, and American artisan takes on holiday classics like Roquefort.
How the Subscription Works
• Once signed up, you can easily manage your subscription frequency and contents via our subscriber portal. Need assistance? Email us at info@cheesegrotto.com and we'll respond within 3 business days.
• This is a recurring subscription that will continue unless otherwise canceled.
• Your card will be charged every 4 weeks, and each month's order will be processed the Thursday before the order is shipped.
• You can pause the subscription, skip a delivery, or cancel any time.
Shipping
• Your recurring shipping charge per order is based on your zip code.
• We ship every Monday. To be included in the following week's shipment, please place your order by the Thursday before.
• Please visit our shipping policy page for additional questions.
Allergies
If you choose to add crackers and 3 accompaniments to your subscription box, we will rotate and pair according to the featured cheeses each month and your allergy specifications.
Downloadable Gift Card
Need a gift card you can email or print?
We got you! Download this gift card and share with the lucky gift recipient! The size of the card is 5.5 inches by 4.5 inches so it can be formatted on a full-sized printer paper, or can be formatted to print double-sided!
What Is Artisan Cheese?
According to the American Cheese Society, "artisan or artisanal implies that a cheese is produced primarily by hand, in small batches, with particular attention paid to the tradition of the cheesemaker's art, and thus using as little mechanization as possible in the production of the cheese."

Over the past decade, the American artisan cheese community has been recognized internationally for its quality and integrity. Small to medium-scale artisan cheesemakers have a core set of values: High-quality milk makes incredible cheese, and high-quality land and animal management makes for incredible milk. In our industrial food system, committing to these core values requires long hours of hard work and strict attention to detail.

Our monthly subscription directly supports American artisan cheesemakers and the strengthening and diversification of our food system.
CHEESE ACCOMPANIMENTS
Want pairings with your cheese?
Sign up to include a monthly rotating selection of artisan crackers and 3 expertly matched pairings for your 3 artisan cheeses each month. You'll be glad you did!
Your selections are hitting it out of the park! I will be referring your service to all my friends, it really is a fantastic gift for the person that has everything.
My brother and his fiancee have been really happy with everything they got, so thank you!
We feasted recently on the wonderful cheese we received in our monthly package. THANK YOU THANK YOU THANK YOU! It was the best, most delicious cheese we have ever eaten. Can't wait for next month!
ADDITIONAL PAYMENT PLANS
Prepay & Save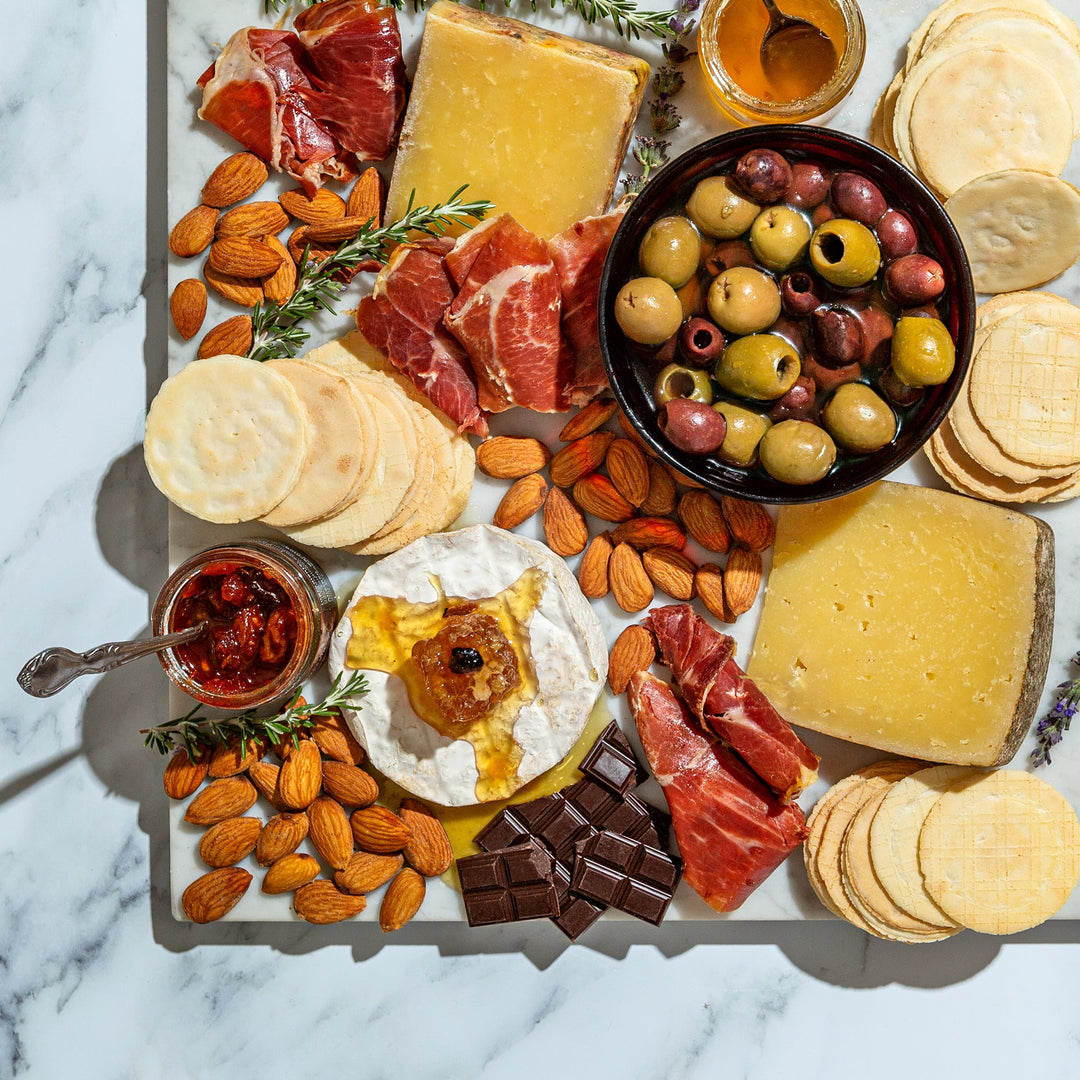 Prepay & Save
View More
Pause, skip anytime.
Save Big on Shipping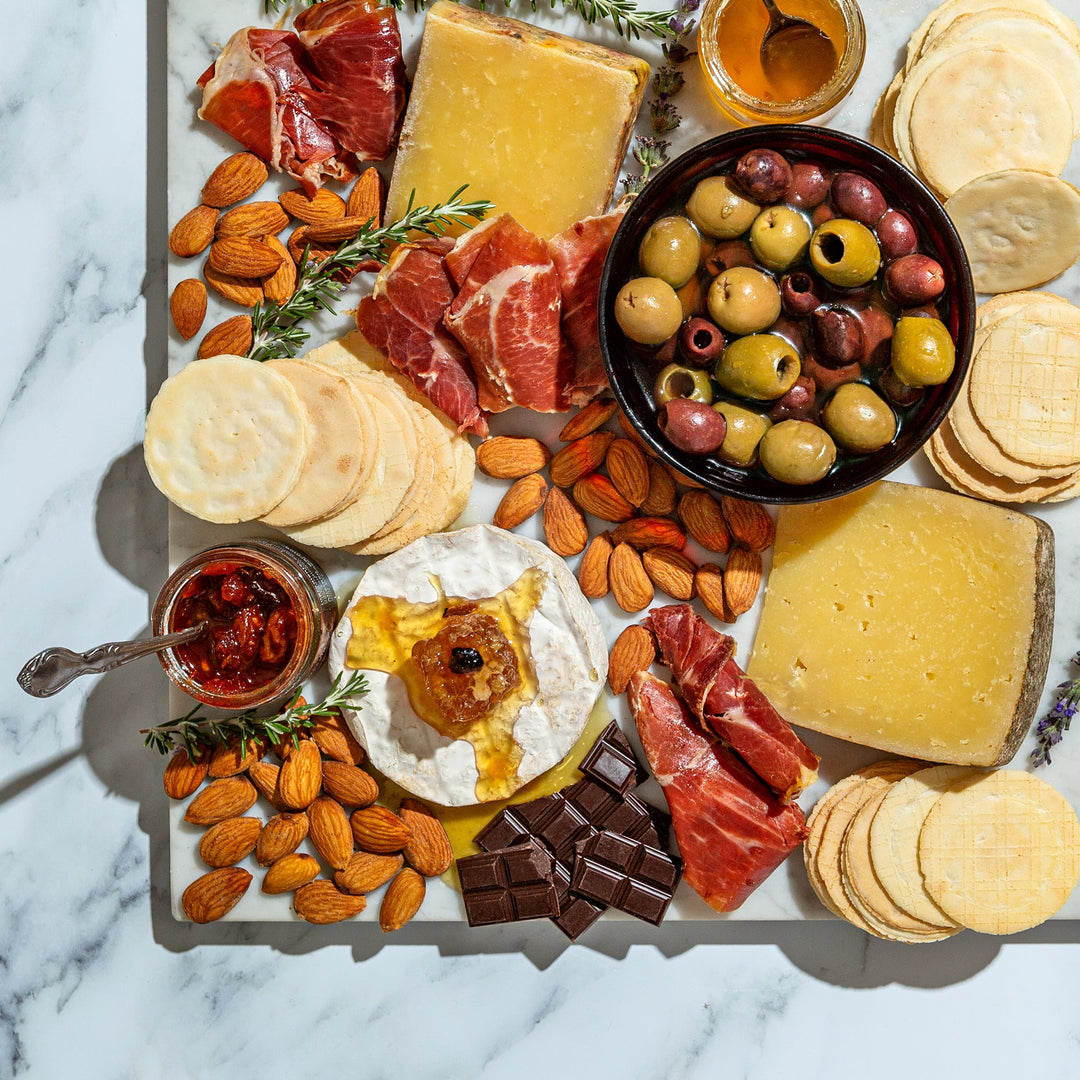 Prepay & Save
View More
Pause, skip anytime.
Save Big on Shipping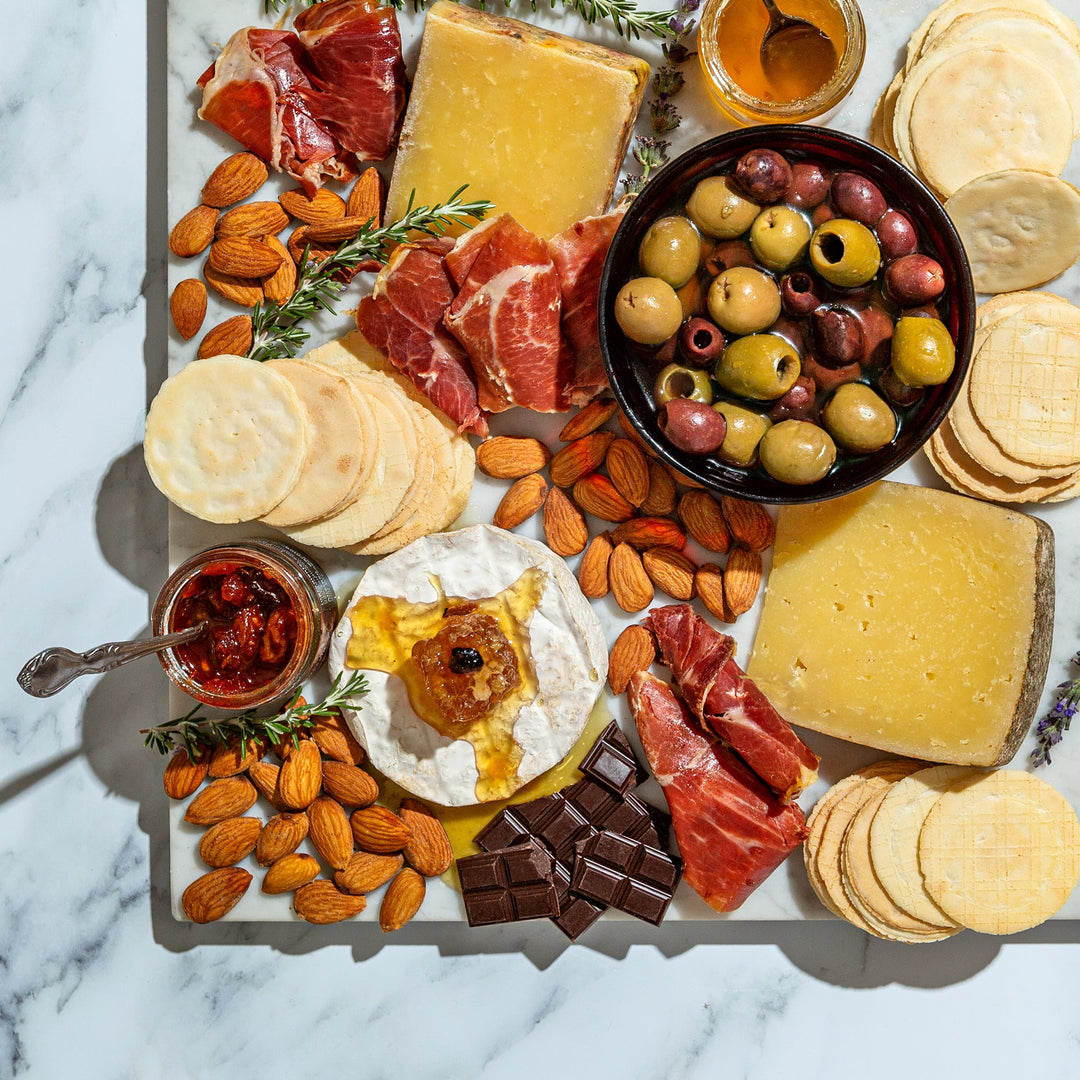 Prepay & Save
View More
Pause, skip anytime.
Save Big on Shipping
Good Subscription Agency