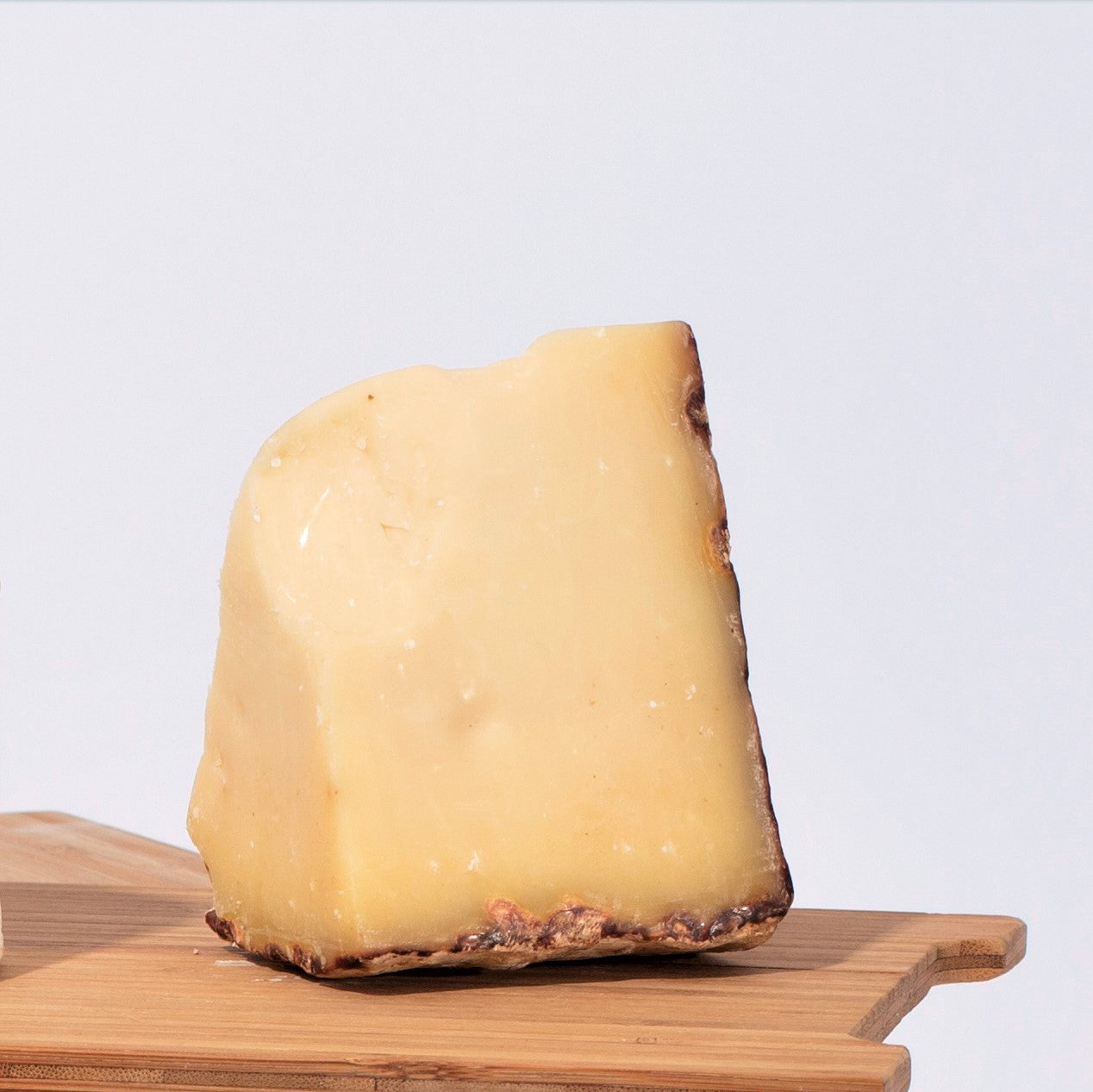 Redhead Creamery | Lucky Linda Clothbound Cheddar
Orders ship every Tuesday via Express Shipping
FREE SHIPPING for orders of $150 or more

Summer Overnight Flat Rate Shipping ($35)
Lucky Linda Clothbound Cheddar - 
Modeled after traditional farmstead clothbound cheddars, this is an award-winning, robust, full-bodied cheddar that pairs excellently with a dark ale.  Earthy, chocolatey, and nutty all-at-once.
Milk: Pasteurized Cow
Rennet: Veal Rennet (Not Vegetarian)
Age: 6+ months
We'll include literature on the best way to store and serve the cheese.
Cheese Maker
Redhead Creamery

Region
Brooten, Minnesota

Shipping
Orders ship every Tuesday via Two-Day Shipping
Redhead Creamery | Lucky Linda Clothbound Cheddar
Contact
Have questions about your order? Please reach out at info@cheesegrotto.com
The Cheese Grotto is fantastic - it keeps my blocks of cheese fresher for longer periods of time, unwrapped in all their glory.
It really does extend the life of cheese over time. Aside from the functionality, the Cheese Grotto looks great and is easy to maintain.
The Cheese Grotto is a must have for anyone who loves cheese. Looks stunning and keeps all of your cheeses in perfect condition.
Good Subscription Agency